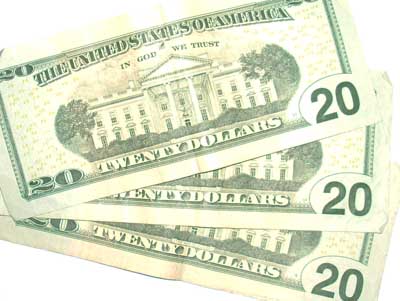 Money To Pay The Bills
There are a lot of folks right now wondering where they are going to get the extra money to pay bills.

People are losing jobs, and yet trying to keep a decent lifestyle.

In that case, a bit of extra effort is needed. You'll see a lot of articles about how to earn quick cash for emergencies.

There is information here about part time jobs and part time businesses and income from unusual sources.

I sincerely hope that these articles and information are helpful.
We all need extra money from time to time, and this is a great place to look for inspiration and resources.


There are pages where you'll find help and ideas about how to earn money in ways that are appropriate for whatever situation you are in.

One thing I can always say is that when the going gets tough the tough get going.

Many of us have been down and out for health or job related reasons, but quitting is never the answer.

Take on the challenge of increasing your income and you will find a new vigor in your life.

Set goals that are reachable and do it in steps, but do not quit.

A series of achievable goals will lead to a good measure of success if you are persistent.

This could be an uphill battle, but you can reach the top of the hill if you get up every day and say "Today I will fulfill the goal that is before me".


I have often thought that a family working together can do a lot more than one person.

If you have a family financial crisis maybe young Johnny can take on a local paper route and help out, and your teenage daughter can baby sit.

Mom and dad can get part time jobs to add to the family till. You can make your life better and teach the kids the value of work and family unity and caring for one another.

There is a lot that can be done to dig out of a financial problem. Some sacrifice is always necessary but not always painful. Many people take pleasure in work and the reward that comes from it.

I just had to say that while some people are in financial need they could cut expenses greatly by avoiding at least these expensive bad habits - drugs, alcohol, cigarettes.

A reader suggested that if you use credit cards use one that gives you points and pay it off before the month is over.

Good luck!